INTRODUCTION SEMINAR FOR DIVERSITY ICEBREAKER® Workshops
Edinburgh, Scotland
DATE: 30th of April 2020
TIME: rom 9 am. to 16 pm.
Seminar leader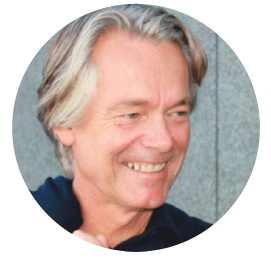 Bjørn Z Ekelund visited Scotland 19th February for an evening presentation of the Diversity Icebreaker. Due to the interest, this is a follow up seminar. He (psychologist, University of Oslo, Norway/ MBA Henley Management College) is the founder of the concept and has been central in its development beginning in Norway in 1995. The company behind Diversity Icebreaker® is Human Factors AS, a company he established in 1993 in cooperation with Adrian Atkinson, at that time founder of Human Factors UK in Stratford-upon-Avon. The concept was finally presented fully internationally in the 2019 book "Unleashing the Power of Diversity: How to Open Minds for Good" (Routledge).
What is the Diversity Icebreaker?
Diversity Icebreaker® is a concept that has been used by more than 300 000 people in over 75 countries. However, it is relatively new in the Scottish and UK contexts. The Diversity Icebreaker is an experiential learning module of 60 – 90 minutes that can be used in seminars, both as a starting point and also as an OD intervention in its own right. It creates positivity, trust, creativity and a learning mode of curiosity and dialogue - a great way to get workshops, conversations and team development to start in a useful way. It also co-creates a language of cognitive diversity relevant for interpersonal interaction and problem solving, helping participants to see what's useful and valuable in their colleagues.
Target group
Leaders, HR employees and external consultants/facilitators.
THis is what you will get
1. Basic competence
– how to run a Diversity Icebreaker seminar in 75 min for small and large groups, paper or online/mobile phone application

2. Good ideas
– in order to increase and enlarge the learning

3. Group activities
– based upon the dimensions of Red, Blue and Green

4. Precise examples of extended learning
- of issues for dialogues and reflexive processes, relevant for teams, leadership, communication, diversity & inclusion, project work, creativity, trust, organizational culture etc

5. Guidelines for
– the application of Hexagon group profile in the online/mobile phone version
Structure of the day
We start the day with a slow process of the 75 min Diversity Icebreaker seminar – where alternative ways of facilitating will be discussed. Later on cases will be used as a platform for elaborating extended practice – mostly relevant for seminars, but also for organisations to follow up.
Material
You will receive three booklets (team, leadership, innovation) and relevant power points for running your own seminars.
Price
£ 200 + VAT. 50% off for the second person from the same organisation.
Place
The Melting Pot
Meeting Room
5 Rose Street
Edinburgh, Scotland, UK
Registration
Send an email to seminar@human-factors.no to register or be updated about this event.
Registration before 15th of April 2020