DIVERSITY ICEBREAKER AND SO WHAT?
Diversity Icebreaker (DI) is mostly known for 1-1,5 hours long workshops, but many facilitators build further on outtakes from the process and extend it with various activities.
In this webinar you will get practical tips, examples of tasks, reflection questions and activities, examples of workshop flows and other ideas for what you can do AFTER the Diversity Icebreaker workshop.
TARGET GROUP
This webinar is for facilitators, consultants, trainers, managers, and HR professionals who have used the Diversity Icebreaker but want to expand their practice and include it in longer processes and extend learning for the participants.
CONTENT:
Piotr Pluta will share experiences from more than 10 years of applying the Diversity Icebreaker with different groups and cases; he will present examples of:
- Relevant application areas for further work with DI:
leadership, change, stress tacit knowledge, cohesion, on-boarding, feedback, etc.

- Pedagogical methods: different forms for groupwork, aids, variation, pre-work

- Relevant research and models

- Tips for overarching design of post-DI activities

- Practical facilitation tips

- Workshop flows, tasks and reflection questions
Leading the webinar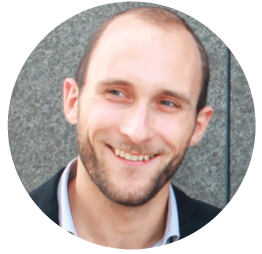 Piotr Pluta holds MSc in Psychology and is the Managing Director responsible for Consultancy in Human Factors. Piotr has facilitated a number of virtual and F2F Diversity Icebreaker workshops and has worked with the tool for over 10 years. Piotr is responsible for our train-the-trainer programs and supported our clients both prior and during application of DI. Piotr is also involved in many of our R&D projects and delivers consultancy in the areas of communication, trust building, cross-cultural work and diversity management. ity management.
TIME AND DATE
September 20th 2023 at 03:00-04:15 PM CET (75 minutes)
REGISTRATION
Send an email to: seminar@human-factors.no
Registration deadline: 24 hours before start of the webinar.
You will receive participation details shortly before the webinar.
Back