DIVERSITY ICEBREAKER: INTRODUCTION WEBINAR
Learn how to facilitate a DI workshop virtually and/or F2F during this free practical train-the-trainer webinar
Target
This webinar is for facilitators, consultants, trainers, managers, and HR professionals. It is suitable for both those entirely new to the tool and more experienced users who e.g. who wish to learn how to use the tool virtually or need to refresh their knowledge.
Webinar facilitator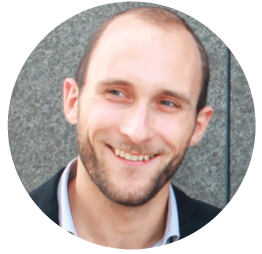 Piotr Pluta MSc in Psychology, is the Managing Director responsible for consultancy in Human Factors. Piotr has facilitated a number of virtual and F2F Diversity Icebreaker workshops and was involved in development of a dedicated DI-module for a 3D collaboration platform. Piotr has also supported our clients with tips and help both prior and during application of DI. Piotr is also involved in many of our R&D projects and delivers consultancy in the areas of communication, trust building, cross-cultural work and diversity management.
CONTENT – 3 PARTS
Social distancing due to COVID-19 and limitations for F2F workshops it presents continue. Many of our clients turn thus to facilitating DI-workshops online with Zoom, MS Teams, etc.
The webinar will consist of 3 parts in total 1 hour and 50 minutes. If you are entirely new to the concept, we suggest that you participate in all three. If you know that you do not want to use the tool in an F2F context, you can leave after part 2. If you have previous experience in using DI and are interested exclusively in the virtual application, you may choose to participate only in part 2.
Part 1 (30 min) Fundamental introduction
DI's background (history, research, theory)
standard workshop structure (4 stages)
application areas and desired outcomes

Part 2 (60 min) Facilitation of a virtual DI workshop
using video conferencing software: MS Teams and Zoom covered in detail
working in breakout rooms*
demonstration of an alternative software with avatars (AULA® 3D)
addressing trust in virtual collaboration with DI (an optional add-on feature)
tips for a successful virtual facilitation
*depending on the number of participants attending the webinar: practical experience (with tasks and group work) or demonstration
Part 3 (20 min) F2F
standard DI structure in F2F context
small and large groups
tips for a successful F2F facilitation
COVID-19 precautions
DATE AND TIME
4th November at 3–4:50 PM CET
REGISTRATION
Send an email to: seminar@human-factors.no
Registration deadline: 24 hours before start of the webinar.
It is free to participate.
TESTIMONIALS

Previous webinars with Piotr Pluta have received top scores and here are some comments from the participants:
"Skilled facilitator. Clear and good explanation."
"Very to the point and useful information from one who obviously knows a lot about the tool. Very good!"
Back