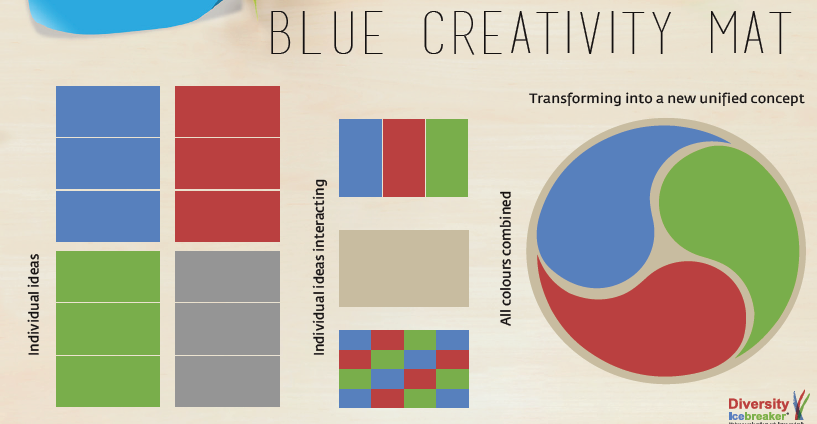 Mat used in group processes.
A practical way to work with creative problem solving after the Diversity Icebreaker seminar.
The mat is used in groups to define, gather and organize ideas using Post-it paper. A guide for use is included. The mat is laid flat on the table and has a long life. The mat can be used again and again.
Language: English
Size: 100 x 70 cm
Weight 340 grams.
Material: Rubber mat supplied in cardboard roll.
Back