Diversity Icebreaker – virtual applications
Learn how to facilitate a DI seminar virtually with participants in different locations, from home etc.
Webinar facilitators: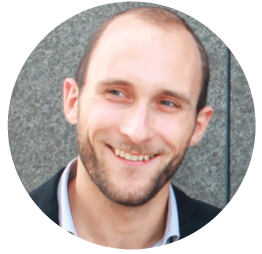 Piotr Pluta MSc in Psychology, is the Managing Director responsible for consultancy in Human Factors. Piotr has facilitated a number of virtual Diversity Icebreaker workshops and was involved in development of a dedicated DI-module for a 3D collaboration platform. Piotr has also supported our clients with tips and help both prior and during their virtual DI use. Piotr is also involved in many of our R&D projects and delivers consultancy in the areas of communication, trust building, cross-cultural work and diversity management.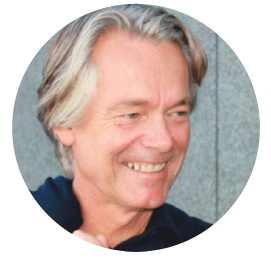 Bjørn Z. Ekelund - creator of the Diversity Icebreaker® – used by more than 300 000 respondents in more than 75 countries. One of the most renowned and established experts in Norway within the fields of collaboration, team development, communication in team and management across functional roles and cultural diversities. In more than 30 years Bjørn has been leading management consultancies and as an external consultant he has delivered more than 1000 consultants engagement in more than 20 countries.
INTRODUCTION

Virtual collaboration has been a standard for many teams and organizations across the world. The regrettable outbreak of COVID-19 renders virtual workshops and other forms of learning and development activities, where participants do not meet face to face, even more relevant.
The pandemic poses new challenges for a great number of our clients. We know the situation will pass and that our tool will continue to be used in F2F workshops.
Now, however, we are more than ever dedicated to showcasing its effects – increased trust, cohesion, closeness and open communication – in the virtual context.
The Diversity Icebreaker online questionnaire is both robust and versatile and, in this webinar, we will demonstrate multiple ways of using it in the virtual context.
CONTENT
- facilitation of a DI-workshop using video-conferencing software, e.g. Teams, Slack, Zoom, Skype, etc.
- facilitation in AULA® (including a live-demo for interested*); a software with a dedicated DI-module
- trust in virtual collaboration: a DI online add-on feature
- tips essential for successful virtual facilitation
- asynchronous learning with the Diversity Icebreaker: resources, platforms, and asynchronous group-discussion formats relevant for Red, Blue and Green
- Red, Blue and Green e-preferences and behaviors
TARGET
This webinar is for the Diversity Icebreakers – facilitators, consultants and leaders – who wish to use the tool with their dispersed teams and/or for other reasons cannot apply the tool in a F2F context.
It will also be relevant for consultants already working virtually, but who want to learn how to use the Diversity Icebreaker in this context.
REGISTRATION
Please register for this webinar at: seminar@human-factors.no and *state which date and if you are interested in a live-demo of AULA®.
DATE AND TIME
29th of September at 3 PM CET or 28th at 6 PM CET.
TESTIMONIALS
Previous webinars with Piotr Pluta have received top scores and here are some comments from the participants:
"Skilled facilitator. Clear and good explanation."
"Very to the point and useful information from one who obviously knows a lot about the tool. Very good!"
Back